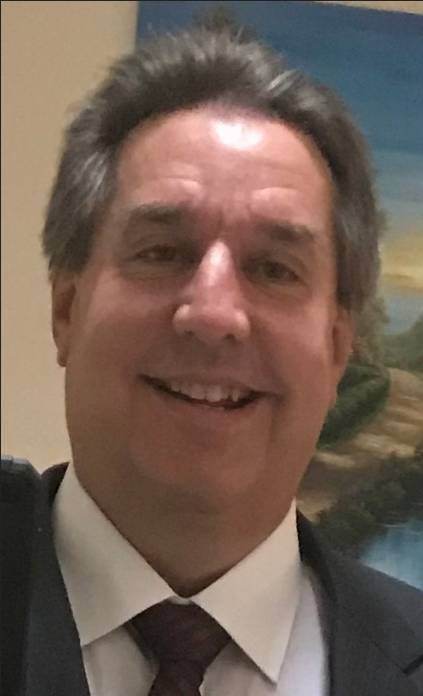 Jeffrey W. Warden is a managing partner and joined the firm in 1984 as a injury attorney. Since that time, he has tried hundreds of cases to verdict. He has a reputation of obtaining an excellent recovery for his clients or is prepared to go to trial to obtain the best recovery possible. The cases he has litigated include product liability matters, medical malpractice, premises liability, automobile accidents, and other accidents of all types and varieties. He has been a partner in the firm since 1990. Jeffrey has 38 years of trail experience.
Highest Martindale-Hubbell Rating
An AV® certification mark is a significant rating accomplishment - a testament to the fact that a lawyer's peers rank him or her at the highest level of professional excellence. An AV Peer Review Rating shows that a lawyer has reached the height of professional excellence, he or she has usually practiced law for many years, and is recognized for the highest levels of skill and integrity.
Member of The National Trial Lawyers "Top 100 Trial Lawyers"
Membership in The National Trial Lawyers is by invitation only. Membership into The National Trial Lawyers is limited to the Top 100 Trial Lawyers from each state. Selection for The National Trial Lawyers is extended to civil plaintiff's attorneys by special invitation. Candidates are considered for membership in The National Trial Lawyers based on superior qualifications, leadership, reputation, influence, stature, and profile in the trial lawyer community.
Million Dollar Advocates Forum Member
Mr. Warden is a Member of the Million Dollar Advocates Forum. Established in 1993, the Million Dollar Advocates Forum is one of the most prestigious groups of trial lawyers in the United States. Membership is limited to attorneys who have won million and multi-million dollar verdicts and settlements. There are only about 4000 members throughout the country. Less than 1% of U.S. lawyers are members.
Member of "Super Lawyers" of New Jersey
Jeff W Warden has been elected every year to the list of super lawyers from 2012 to the present. Super Lawyers names New Jersey's top lawyers as chosen by their peers and through pendent research. The list of New Jersey Super Lawyers is based upon surveys of the more than 35,000 lawyers across the state who have been licensed to practice for five years or more. The goal was to select as Super Lawyers, the top 5 percent of New Jersey attorneys in more than 60 practice areas. The list of New Jersey Super Lawyers is published annually in the May issues of New Jersey Monthly Magazine and New Jersey Super Lawyers. Click here to visit Jeffrey Warden's link to his Super Lawyers bio.
Born Englewood New Jersey, November 19, 1957;
Admitted to New Jersey bar, 1983;
Admitted to U.S. District Court, District of New Jersey, 1983;
Admitted to U.S. Court of Appeals, Third Circuit, 1992.
Rutgers University (B.A., Economics/Psychology 1979);
University of Arkansas School of Law (J.D., 1983).
Morris County Bar Association;
New Jersey State Bar Association;
New Jersey Association for Justice;
ATLA-NJ;
American Bar Association.
Civil Litigation; Tort Law; Product Liability Law; Automobile Negligence; Premises Liability;
Medical Malpractice; Professional Negligence.
364 N.J.Super. 301, 835 A.2d 692, N.J.Super.A.D., November 24, 2003
Deffer v. Shop-Rite Supermarkets, Inc.,
332 N.J.Super. 540, 753 A.2d 1228, N.J.Super.A.D., July 11, 2000
998 F.2d 186, 62 USLW 2060, C.A.3 (N.J.), July 08, 1993
887 F.Supp. 728, D.N.J., June 01, 1995